"What we struggle with is, 'Who should we give more chemotherapy or other treatments after surgery if there's still cancer in the breast?' because it's a lot of treatments," Burkard said. "If you detect minimal residual disease, it's the people who should get more treatment. If you don't, it's the people who shouldn't."
That sounds like a good strategy for Ken Zielinski, 68, a retired carpenter living near Necedah who was diagnosed with pancreatic cancer last year after seeing his doctor for a cough. After his pancreas was removed in April, doctors discussed chemo but weren't sure if he should try it. He did that just to be sure.
His surgeon, Dr. Rebecca Minter, surgery chair at UW, partners with Murtaza and others to developing liquid biopsies for pancreatic cancer, to detect residual disease or to screen patients at risk for it. "We need that marker in the blood that ideally shows up before a tumor becomes invasive and spreads," she said.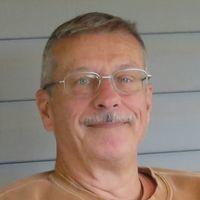 Zielinksi said such a test might have made his decision about chemotherapy easier. A blood test to detect pancreatic cancer early in people with few symptoms, like him, would also be of great help.
"I was just lucky that I coughed and went to the doctor," he said. "The sooner the better."
🎬📺 Free Movies and Free TV Shows! 🎭🎬







[ Sharing is Caring! ]